Welcome to the section dedicated to the use of the KIWI™ electronic cigarette. On this page, you will find all the information you need to start using the device.
How to use KIWI™ Electronic Cigarette
The Pod turns on automatically. To use it, just inhale from the filter. The K-shaped LED lights up gradually when the device is used.
Pod battery status
The battery level of the Pod is visible through the K-shaped LED, which lights up when the Pod is used: when it is white the battery is charged, when it turns red the battery is low.
Charging the battery
It is possible to charge the Pod through Powerbank, turning it on and hooking the electronic cigarette to magnetic pin, or via USB-C charging cable.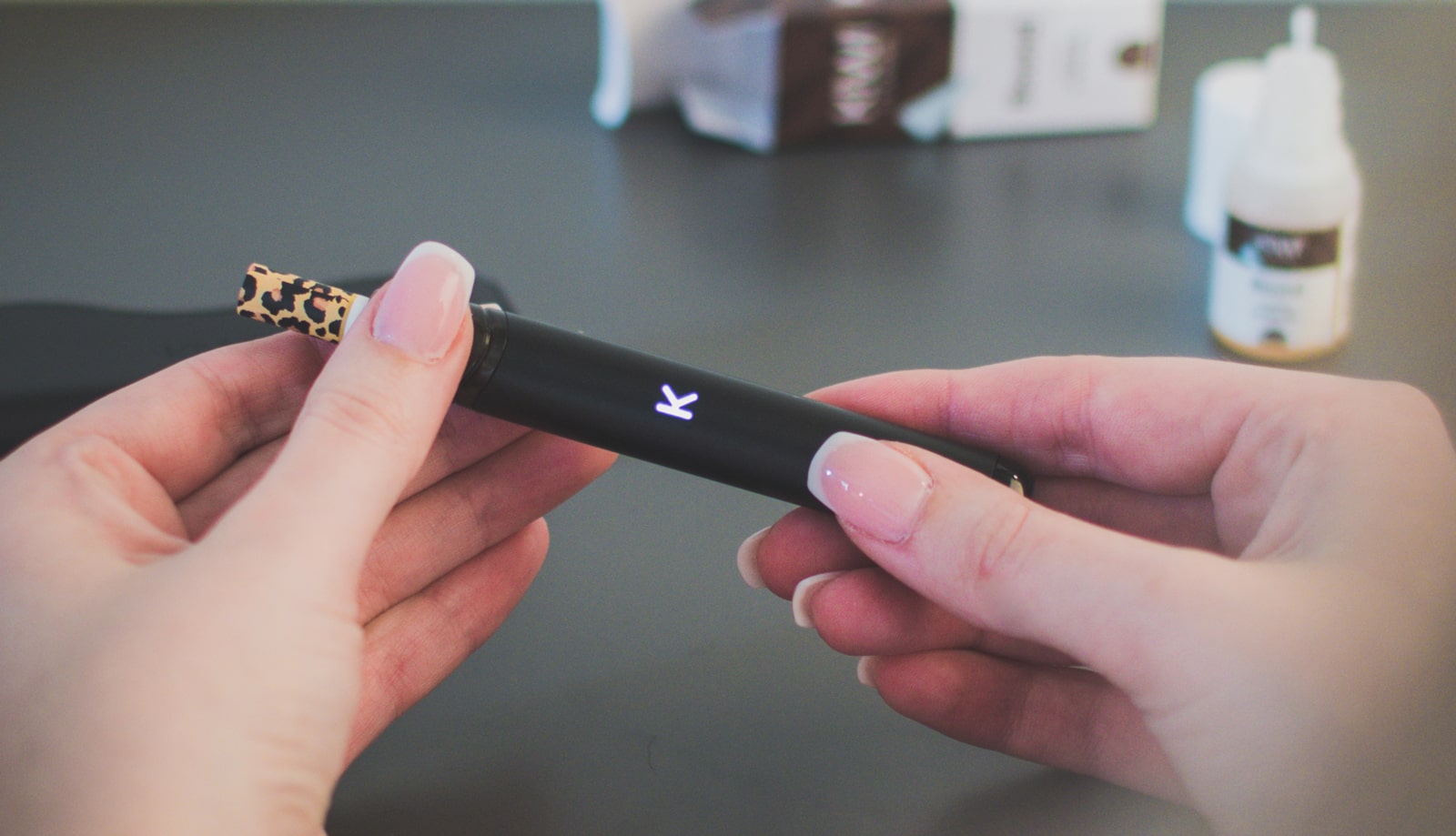 Use and charge KIWI™ Powerbank
The 1500mAh magnetic Powerbank can charge the POD and is rechargeable via USB-C. There are also 3 LEDs that light up to provide various information about the device.
Turning on the Powerbank
Touch the single soft-touch button 5 times to turn on the Powerbank. During power-up, the three indicator lights will flash 5 times to indicate the start of the device.
Powerbank battery status
It is possible to see the battery status through the 3 LEDs that turn on and off by touching the soft-touch button. The LEDs in this way allow you to see the battery charge status.